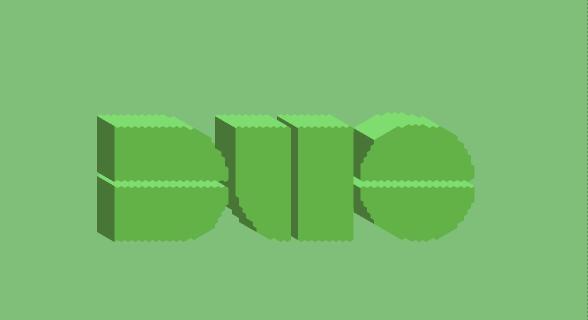 Pixel art logo variations made in Hexels
Explorations in Type

2014 - Present

I've never been a type fanatic. I know a little of its history, some terminology, some faces, and some basic rules...just enough to get the job done. But I will always need an expert when things get complex. It's not that I don't appreciate the craft. And I admire those who are good at it. So far it hasn't "clicked" in my brain when I try to understand it on a deeper level.

Despite my lack of expertise, I find type really interesting as a medium for other kinds of art. As I was putting this page together I realized that I've spent a lot of time bending and repurposing letterforms to express other ideas.
Words & Phrases
Pencil, Ink
I have a fun time creating these illustrations. Sometimes my goal is to render the type in a way that embodies the phrase, sometimes I have a specific layout in mind that I want to achieve, and sometimes it's all non-sequitur.

These illustrations are done large-format, so scanning them in is a bit of a pain. I have to capture them in four quadrants and then stitch them together in Photoshop. Afterwards I clean up the line work and play around with color treatments.
Blockhead
Murals & Signs
Wood, Paint, Sealer, LEDs, Sanders, Jigsaws, etc.

Digital Design
There is a stark difference between creating something with a keyboard and screen inside an air conditioned room versus making something physical through cutting and sanding and painting while out under the sun, with the dust and the mosquitos.
Physical Prototype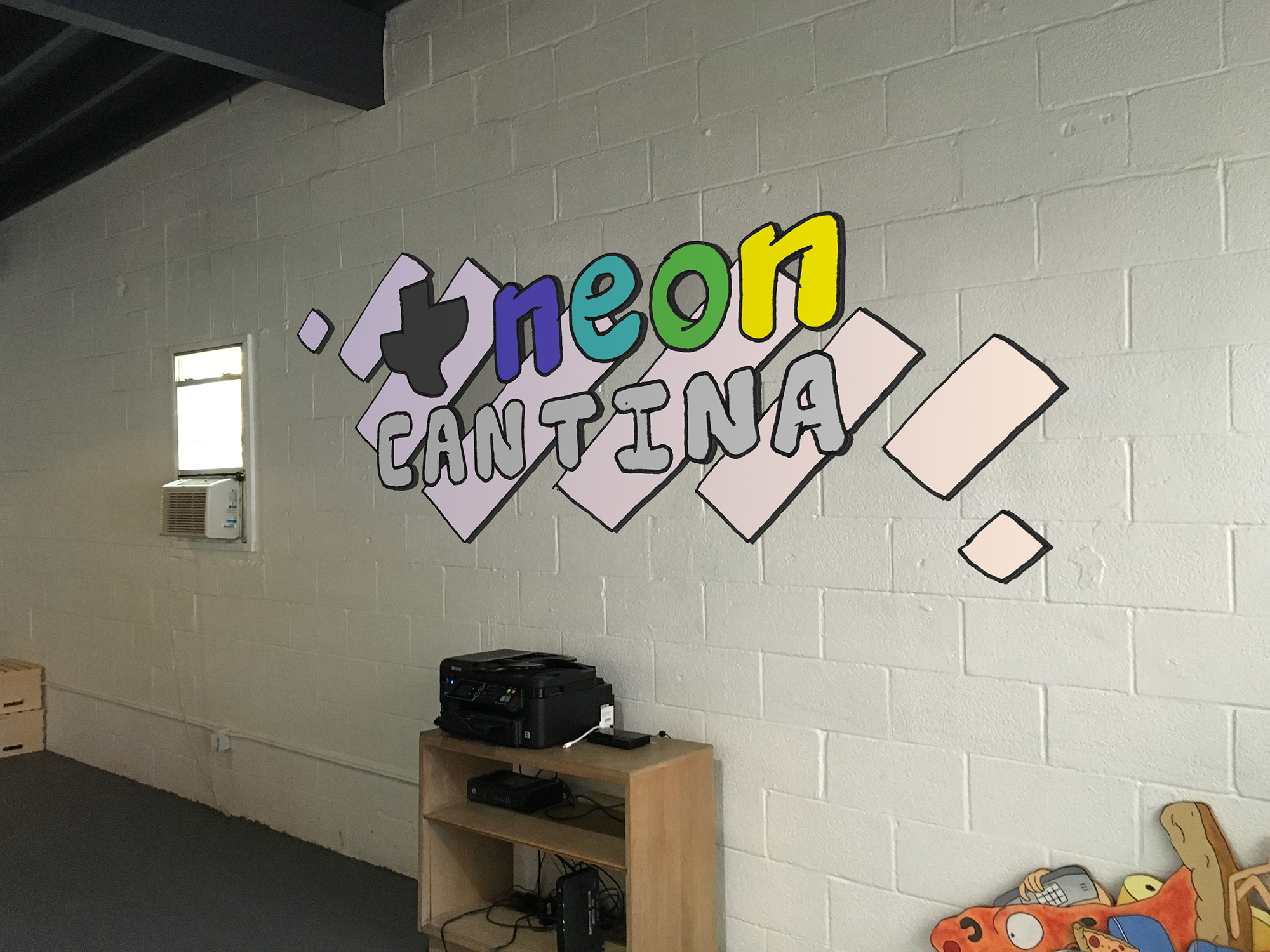 Initial Explorations
Neon Cantina + Gear From Last Night
I was commissioned to produce two signs for a social media company in 2017. The Neon Cantina sign was slated to be installed in their office but building changes prevented it from happening. However, I'm really happy with the design and keep the 1/8 scale reference prototype around because it's so cute!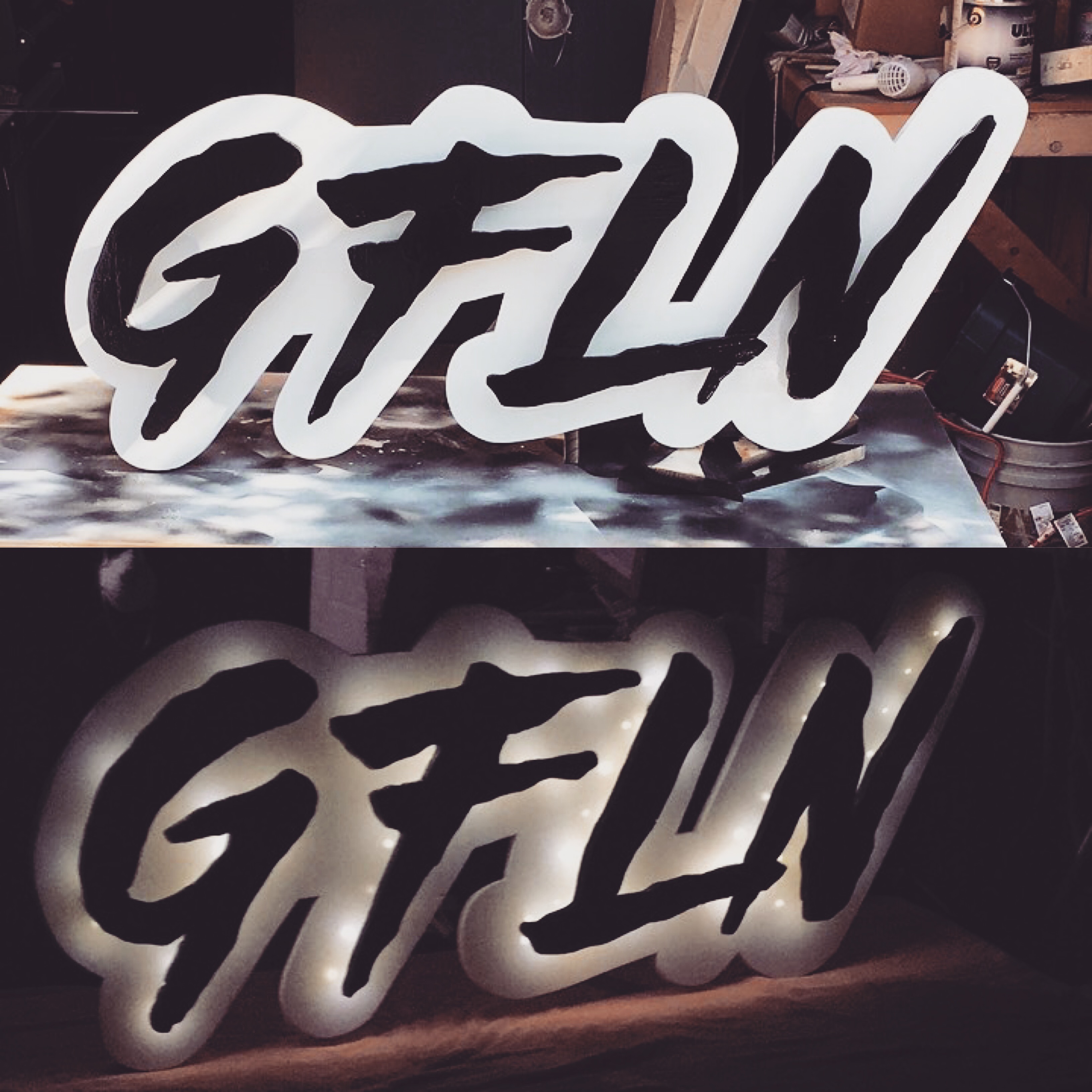 Final product with night illumination
The Gear From Last Night sign was used in their merchandise booth at various music festivals. I mounted LED lights on the letters so that it could be back-lit at night.
The batteries would have to be changed over time so I had to get creative and devise a mounting system to account for that scenario. I decided to float the letters on dowels, and stuck rare-Earth magnets on the ends. The dowels connected to another set of magnets embedded in the base board. It worked perfectly!
Siphon Coffee

We lived in Houston for a few years and one of our favorite haunts was
Siphone Coffee
.
All of our time was spent in the patio area and one day after several months of staring at their drab wall, three mural ideas suddenly flashed through my mind.
Rough Sketches
Although I never approached them with the idea, I had fun doing the explorations. And since then, they've had someone do a mural on the wall. All's well that ends well.
Virtual Mockups